How to Make a Resume Stand Out in 2022
2022 is now well underway. Are you ready to bring your 'A' game to your job hunt? The first thing you must do is ensure that your resume is in order and on point. When you have a well-written and well-developed resume, a call for a job interview is practically a given. If you want to know how to make your resume stand out this 2022, here are seven essential tips for you to follow.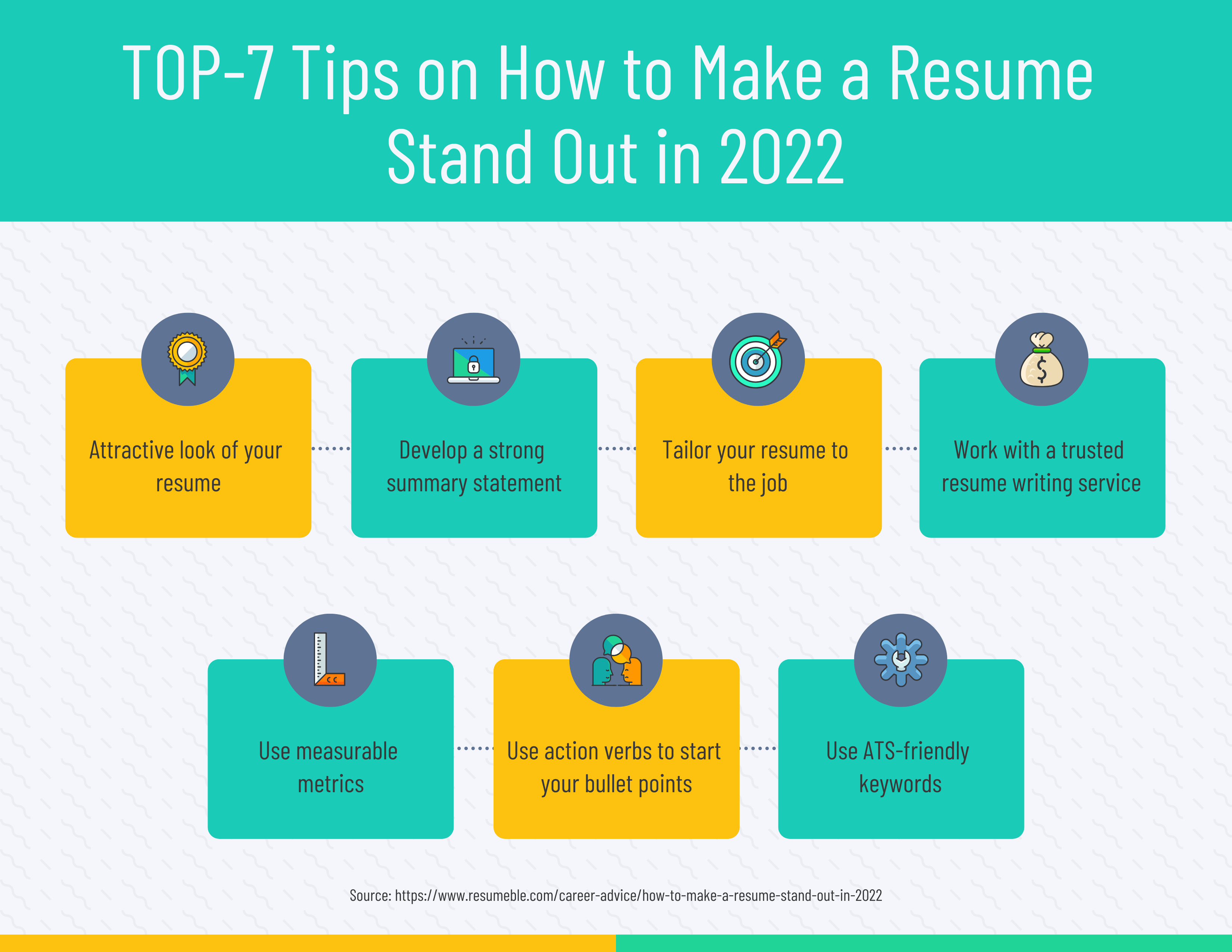 1. Keywords, keywords, keywords
Before your resume can reach the eyes of a recruiter or a hiring manager, it will need to pass a screening by an applicant tracking system (ATS). ATS is a tool used by many companies today to eliminate resumes that fail to meet specific criteria, and most often than not, these criteria relate to the use of keywords.
Want to know how to make your resume stand out to ATS this 2022? It's vital for you to include the right keywords for your target role. Many of these keywords can be found in the job posting, so it is important to review the posting carefully. For example, if you're looking for work as a car technician, some of the prominent keywords you should include in your resume are:
• Car inspection
• Automotive training
• Service tech
• Vehicle diagnosis
In addition to passing a heavily discriminating ATS, adding a healthy helping of keywords to your resume also boosts your chances of getting found by a potential employer. This is especially important if you plan to post your resume on job portals and other online job boards.
2. Develop a strong summary statement
Your summary statement serves as your introduction, and as they often say, first impressions last. That's why it's imperative that you have a strong summary statement to begin your resume.
Regarding how to make your resume stand out with an effective summary, begin with a brief description of yourself, then follow this up with a statement showcasing your key skills and experiences that most relate to the position. And don't forget to mention at least one significant achievement at your previous job. Here's an example of a smart summary for your inspiration this 2022.
Detail-oriented Sales Associate with 3 years of sales and marketing experience combined with a knack for solving complex problems. Highly organized and self-motivated, I managed to help drive my company's profits by initiating a next-level strategy to pricing and inventory. I seek to apply my proven sales management skills to improve quality, cost and time metrics for your good company.
3. Use action verbs to start your bullet points
Using passive voice in your resume makes your sentences appear wordy and harder to understand. On the contrary, action verbs make them snappier, sharper, and more polished. Ultimately, action verbs—otherwise known as power words—make your resume sound confident and self-assured. Below are examples of sentences that begin with action verbs:
• Evaluated mortgage applications for residential homes
• Facilitated training sessions for technical teams
• Developed computer software for warehouse operations
As to how to make a resume stand out, action words make your descriptions come alive, as opposed to being bland and boring to read. They help your resume deliver the biggest impact, and in the process, persuade the reader that you are an ideal candidate for the job.
4. Use measurable metrics
Express your accomplishments in quantifiable terms to show recruiters that you performed well at your previous position. Here are some examples of resume bullet points with measurable metrics.
• Achieved 50% year-over-year profit improvement with implementation of personally developed marketing strategies
• Furthered initiative that resulted in 39% increase in productivity and 56% reduction in downtime
• Managed a 10-person sales team that brought a 67% increase in profits to the company
Numbers give your resume credibility, and make you a more valuable candidate in the eyes of recruiters. So how to make a resume stand out? Introduce your achievements with percentages, ratios and dollars to give them more informative detail and weight.
5. Tailor your resume to the job
Not all of your skills, experiences, and trainings will be relevant to the position, and with limited space, you can't afford to include them all, because you could end up losing the recruiter's interest. To list stand out skills for resume, you need to identify your most applicable qualifications, as these are the only ones that a recruiter will care about.
To ensure you are listing your relevant duties and responsibilities, it helps to put yourself in the employer's shoes, and given what you know about the company and the position, think about what they may be looking for in a candidate. Come up with a list of your skills and strengths, then use that insight to show how you are the most qualified applicant for the job.
6. Target a formal yet attractive look
Your resume should appear professional. This means that the font, color, and formatting must be uniform. If your resume reads like the comics filled with various colors and font sizes, it will have a slim chance of being considered seriously by a recruiter. However, a professional look doesn't mean it should be boring. It needs to be clean and tidy, strike the right balance between white and text space, and appear cohesive and coherent all throughout.
7. Work with a trusted resume writing service
Even the best writers in the world still entrust the evaluation of their work to someone else. By having someone else assess your resume, you will have a pair of objective eyes who can see your resume's strengths and weaknesses. When making resume stand out, you can have a friend or family member with a writing background assess your resume for you, or you can have a professional resume writing service like Resumeble provide you with a free, no-obligation resume evaluation.
How to make your resume stand out this 2022? Choose Resumeble
Make your resume stand out this 2022 by having one of our expert resume writers craft your resume for you. Discover why we are the first choice for so many job seekers out there. Choose one of resume writing packages today and let's get started on your new career trajectory this 2022!
-

Check Your Resume Branding

-

Learn About Main Mistakes and How to Fix Them

-

Check if Your Resume is ATS-compliant

-

Get Your Analysis within 24 Hours or Less!
Get a free resume
review
Upload Resume