TOP 5 Career Podcasts for Your Inspiration
Everybody needs a little bit of inspiration sometimes, and for different reasons. Sometimes, it's our career outlook that needs a little perking up.
You can be a struggling entry-level employee or a mega-successful businessman, but regardless of where you are in your career, sometimes, you just need that little extra push to get yourself to the next level. Here are five of the best career podcasts from Resumeble to get you over that career standstill that's bringing you down.
#1: Lead to Win – Michael Hyatt & Co.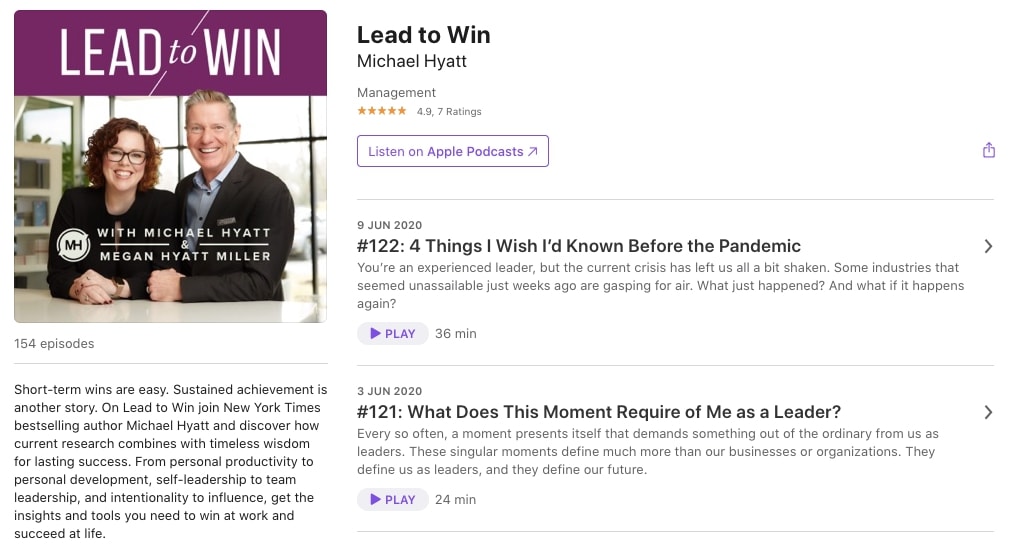 Michael Hyatt is a New York Times bestselling author and formerly a CEO of a multimillion-dollar company, and in each episode of his career podcasts, he dishes out solid advice on what it takes to be a great leader while also achieving organizational as well as personal goals. His tips on scaling businesses are especially useful for those venturing into their very own startup. Whether you're a manager or simply a team member who would like to elevate your team to greater heights, this is one of the career podcasts that come highly recommended for you.
Click on this link to listen to this career podcast.
#2: The School of Greatness – Lewis Howes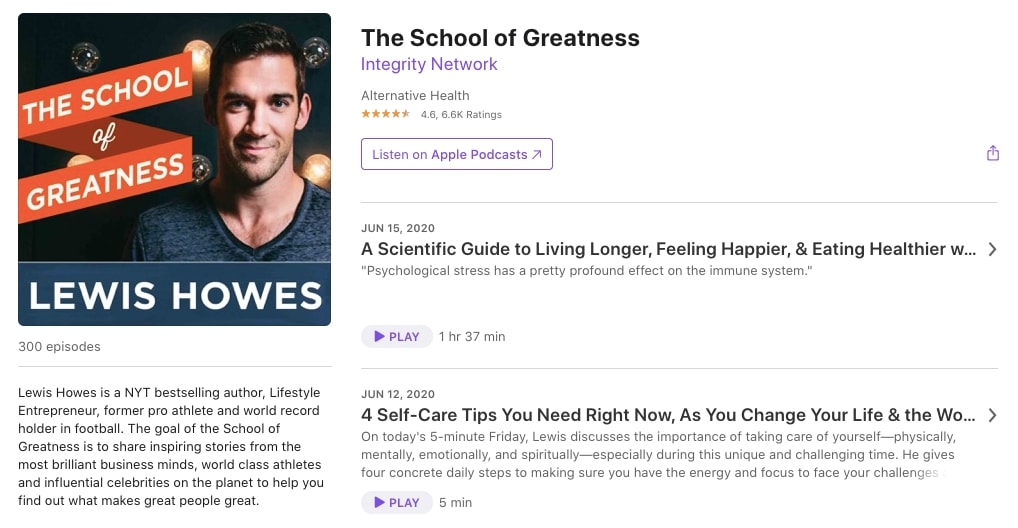 Lewis Howes is a man with a lot of superlative achievements tucked under his belt. Former pro athlete, football world record holder, popular lifestyle entrepreneur, and bestselling author—if you can't think of a man who has done it all, Lewis Howes certainly comes close. What makes his show one of the best career podcasts around is the variety of guests he has on. From businesspersons to celebrities, and fellow former professional athletes—The School of Greatness finds common ground among these disparate careers to discover the secrets to succeeding in them.
Click on this link to listen to this career podcast
#3: The James Altucher Show – James Altucher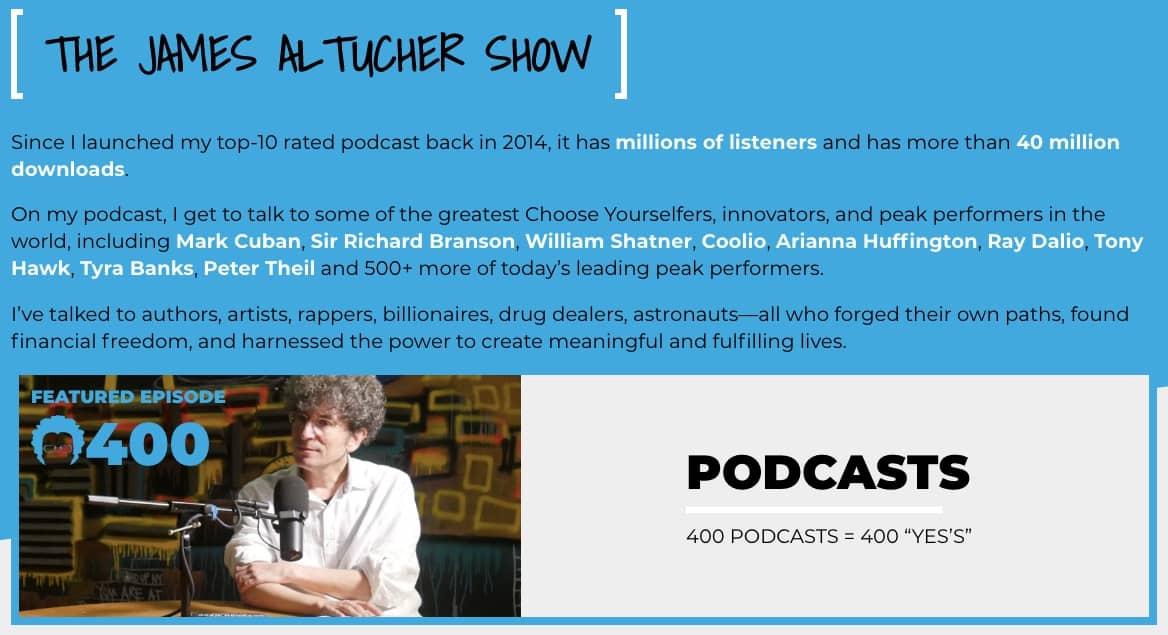 As a former hedge fund manager and author of the hugely popular inspirational book 'The Power of No,' James Altucher thrives in thinking differently than everybody else. To describe his interviews as 'refreshing' is an understatement—the guy truly asks questions that no one else does.
As with the candid demeanor he displayed in his book, Altucher isn't afraid to oppose his guest's ideas, which has included thought leaders of all types including Dallas Mavericks owner Mark Cuban, self-help guru Tim Ferriss, and PayPal co-founder Peter Thiel, to name a few. Brutally honest at times and ridiculously funny most of the time, The James Altucher Show is that one gem among career podcasts that offer some valuable career insights while allowing you to have some fun along the way.
Click on this link to listen to this career podcast
#4: The Tim Ferriss Show – Tim Ferriss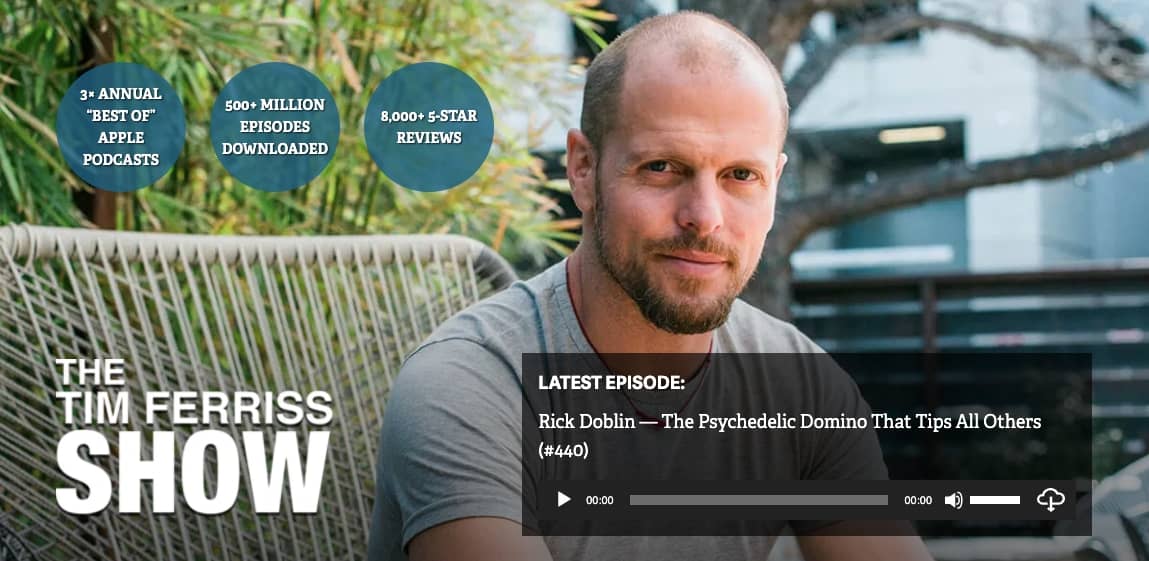 Despite being a regular on the James Altucher Show, Tim Ferriss also has his own podcast, The Tim Ferriss Show. It's regularly voted as the number one business podcast on Apple, boasting over 300 million downloads so far.
On his show, Ferriss and his guests talk about everything under the sun, but the host manages to deftly wrap each episode up in a package that makes you feel you've gained plenty of insights into how successful people became the way they are. Ferriss counts LeBron James, Jon Favreau, and Edward Norton as frequent guests.
Click on this link to listen to this podcast
#5: Being Boss – Emily Thompson and Kathleen Shannon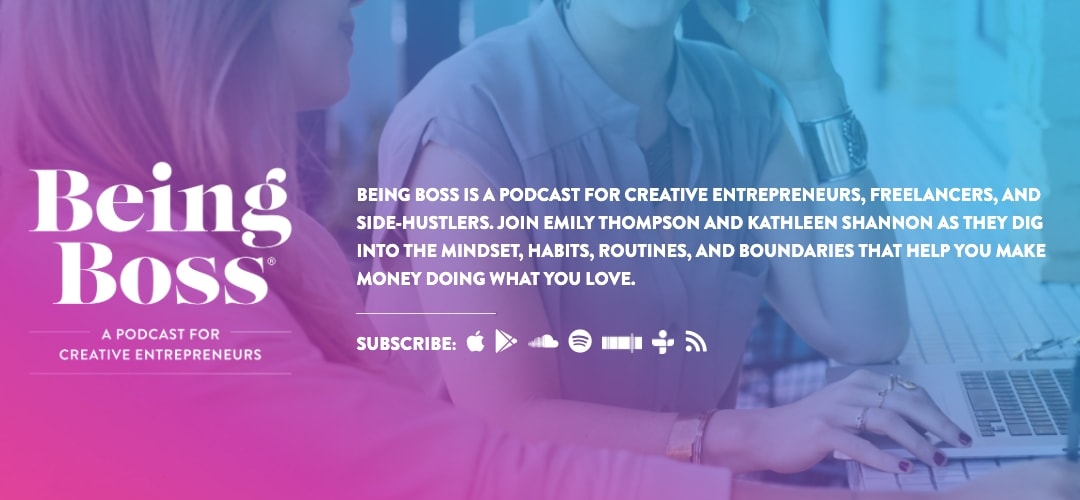 Are you a freelancer or solopreneur? Then you can stop choosing a career podcast because Being Boss is hands down the one you should listen to. A favorite among creative types, the show's hosts Emily and Kathleen churn out plenty of ambitious yet practical advice for people looking to carve their own dream jobs. With a single-minded focus of helping people earn from doing what they love, the two female hosts delve deep into the mentalities, habits, and practices of those who have managed to turn their passions into lucrative ventures.
Click on this link to listen to this podcast
Bonus: Safe For Work – Liz Dolan and Rico Gagliano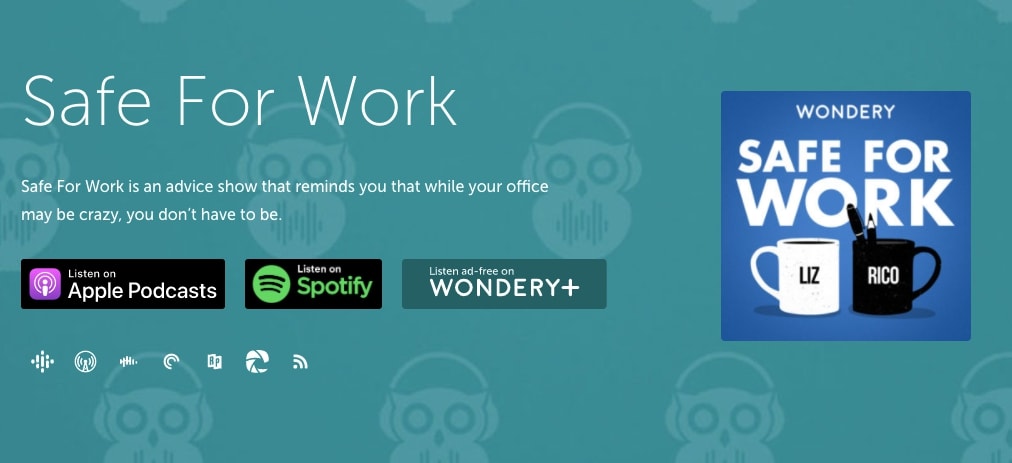 The workplace can easily turn into a challenging and stressful environment for anyone. Hosts Liz Dolan and Rico Gagliano understand this dilemma all too well, and that's why they've designed their show to help make employees make their workplace 'work' for them, so to speak. From avoiding burnout to negotiating salaries, and even how to get away with a fake sick leave, Safe For Work is easily the best career podcast for those who want to navigate their employment careers effectively.
Click on this link to listen to this podcast
Work on your resume today
Finding a career podcast to listen to is just one part of the equation. If you want to work in your dream career, a proper and effectively written resume can be the key. Let our professional resume writers here at Resumeble give your resume the edge it needs to stand out from the competition. Contact us today!
-

Check Your Resume Branding

-

Learn About Main Mistakes and How to Fix Them

-

Check if Your Resume is ATS-compliant

-

Get Your Analysis within 24 Hours or Less!
Get a free resume
review
Upload Resume