Resume Buzzwords to Add to Your Latest Documents
These days, it's not enough to just have an impressive or extensive resume–you need to be able to beat the Applicant Tracking System (ATS) and impress hiring managers too. This is where resume buzzwords come into play. With the right language and content, your resume can grab the attention of top recruiters and companies everywhere.
If the goal is to make your resume stand out, buzzwords should be something you use in the document. But how do you create an impressive and optimized resume without being too overwhelming? Is it even possible to optimize your resume without using cliches and buzzwords?
In this article, we teach you the tips and tricks on using resume buzzwords and how you should structure content to seamlessly integrate them in your resume.
What are resume buzzwords?
Resume buzzwords refer to terms, phrases, and common words that are used to boost and highlight your application. These buzzwords aim to gain the attention of hiring managers as they review thousands of candidates during the hiring process. Buzzwords are intended to make you stand out using purposeful and dynamic language. For this reason, experts also call them "power words".
An important thing to note is that buzzwords for resumes aren't tied to a particular industry or role. Due to their versatility, optimizing a resume using these buzzwords is quite easy. Whether you're in marketing, medicine, or finance, the same buzzwords can leave a positive impact on your document.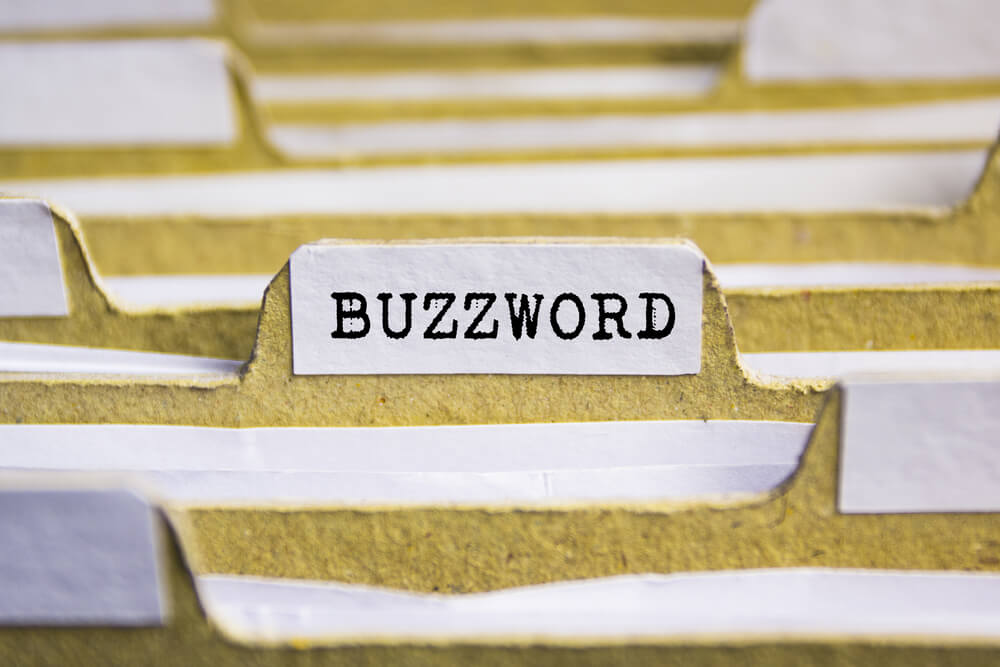 Are buzzwords important for your resume?
The short answer–yes.
Buzzwords in a resume accomplish two goals:
The words get the attention of hiring managers and recruiters; and
The words ensure that your resume passes the Applicant Tracking System (ATS)
When hiring, many ATS discard resumes that are missing keywords and phrases. By adding in resume buzzwords, you make sure that hiring managers and recruiters view your application. Basically, you ensure that your document goes beyond the automated elimination.
Adding in buzzwords also appeals to recruiters because of the image they create. Since you only have a limited number of pages to fit your skills, experience, and accomplishments, these power words help you express your personality and put your best foot forward without being too long.
How do you use buzzwords in your resume?
As job markets and recruitment become more competitive, resume writing services have become more common. Depending on your industry, role, and experience, the type of resume you'll need will be different. However, the practice of adding good buzzwords for your resume will be something every skilled writer will advise.
So how do you use resume buzzwords?
A good rule of thumb is to add these buzzwords whenever you can. Whether you're working on your profile, work experience, or skills, power words create a more dynamic image for your story. With the right buzzwords, you easily give your resume more depth and information.
Here are three parts that you should absolutely use resume buzzwords in:
Past Work Experience: If you have worked in the same industry beforehand, your bread and butter is usually your work experience. Adding in buzzwords to describe your responsibilities, accomplishments, and even working personality makes this section more measurable and objective.
Leadership Experience: Managers should use good buzzwords that show their management style and leadership in their resume. This allows them to showcase wins, responsibilities, and competencies that they've learned and exhibited over the years with their different teams.
Achievements and Skills: Any highlights in your resume should be accompanied by appropriate keywords to show hiring managers your skills and personality. While it's tempting to simply narrate such things, a document that uses personable and measurable language to highlight their biggest wins is bound to attract the attention of more hiring managers and companies.

Essential resume buzzwords and their variations
There are many resume buzzwords–and their corresponding variations–that you can use to give your resume a makeover. Depending on your message, role, and goals, most buzzword variations can be used for most resumes. Below are some of the most common buzzwords you can use based on the message you want to convey:
Leadership and Management
These words are best used when describing leadership positions in a team:
Managed
Influenced
Guided
Supervised
Hired
Inspired
Facilitate
Enabled
Directed
Maintained
Cultivated
Trained
Taught
Aligned
Customer Relations
These words are best used when describing client-facing or customer relationship management roles
Consulted
Advised
Resolved
Informed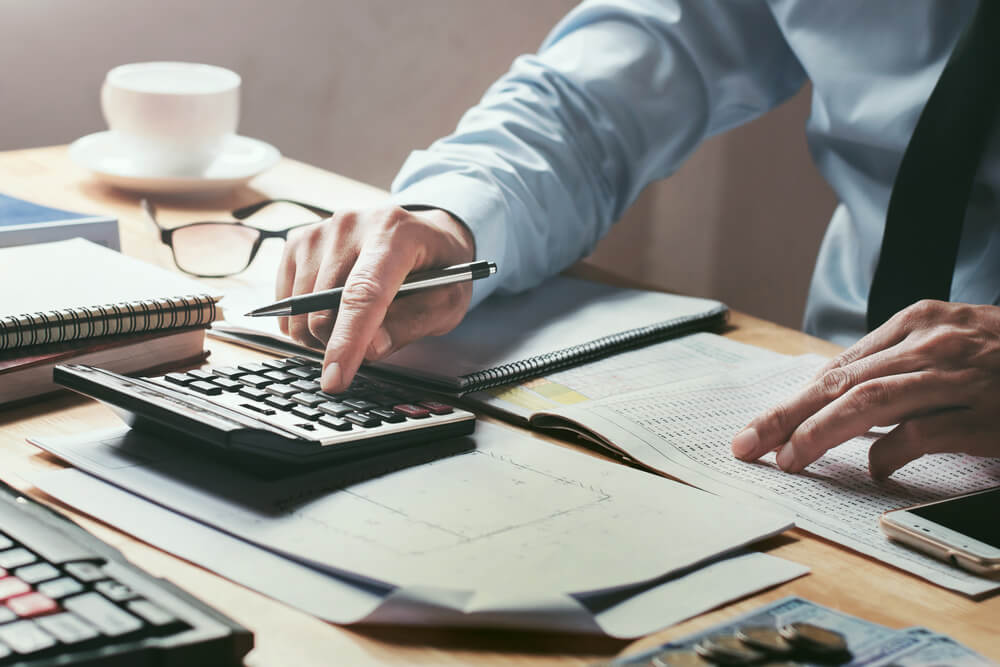 Finances and Liaisons
These words are best used when describing any activity related to finance management and fund acquisitions for clients and projects:
Negotiated
Partnered
Secured
Acquired
Forged
Consolidated
Deducted
Conserved
Decreased
Reduced
Yielded
Diagnosed
Lessened

Project Management
These words are best used to describe project management highlights and accomplishments:
Operated
Controlled
Oversaw
Produced
Coordinated
Programmed
Organized
Executed
Planned

Ideation
These words are best used when describing content creation and brainstorming projects for any industry:
Built
Designed
Created
Formed
Devised
Founded
Established
Initiated
Assembled
Implemented
Incorporated
Pioneered
Launched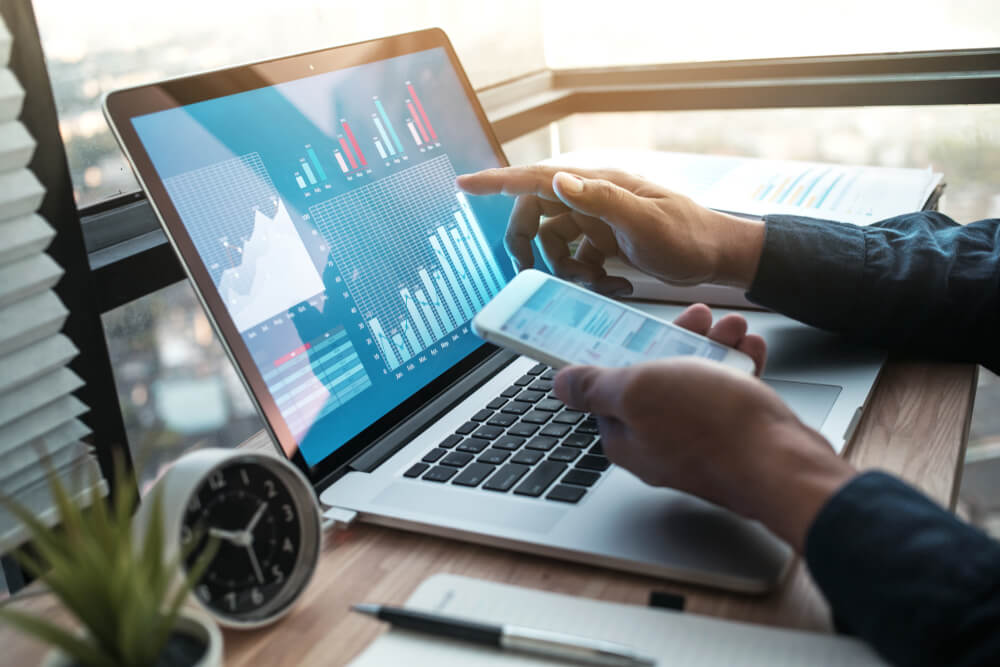 Research and Optimization
These words best fit when used to describe research and optimization projects:
Evaluated
Analyzed
Interpreted
Assessed
Mapped
Investigated
Explored
Measured
Discovered
Qualified
Examined
Audited
Calculated
Quantified
Surveyed
Tested
Achieved
Boosted
Accelerated
Advanced
Expanded
Delivered
Generated
Gained
Enhanced
Improved
Amplified
Maximized
Stimulated
Sustained
Clarified
Centralized
Redesigned
Merged
Customized
Integrated
Converted
Refined
Replaced
Updated
Refocused
Upgraded
Reorganized
Restructured
Transformed
Volunteered
Remodeled
Simplified
Strengthened
Modernized
Communication
These words are best used when highlighting your communication skills:
Conveyed
Defined
Authored
Critiqued
Corresponded
Composed
Documented
Counseled
Edited
Persuaded
Illustrated
Lobbied
Promoted
Publicized
Reviewed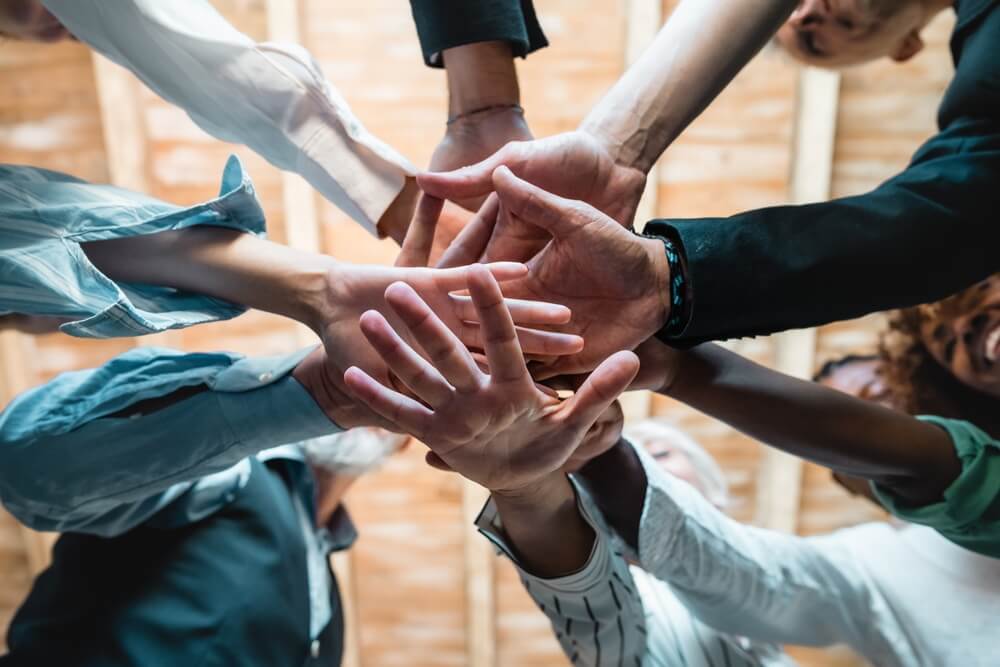 Skills and Achievements
These words are best used when quantifying or measuring skills, achievements, and other project highlights:
Adept
Proficient
Savvy
Primed
Prepared
Dexterous
Fluent

Resume cliches and overused buzzwords to avoid
One of the most common things we see in our free resume review is a repetitive and boring application. This doesn't mean that the person is not impressive! But their document certainly isn't optimized for the competitive job market of today. For these resumes, one of the biggest problems is the use of resume cliches and overused words to avoid.
The most overused buzzwords for many resumes are:
Specialize
Experienced
Skilled
Leadership
Passionate
Expert
Motivated
Creative
Strategic
Focused
Upgrade your resume with buzzwords and key phrases from Resumeble's expert writers!
Boosting your resume doesn't have to be overwhelming or complicated. Adding resume buzzwords and power phrases is a simple, yet effective way to make your document more effective and optimized. The best part? It doesn't have to delete any skills and achievements that you're particularly proud of!
Elevate your applications today and work with skilled writers from Resumeble to craft an impressive resume that will land you jobs and offers from top companies worldwide.
-

Check Your Resume Branding

-

Learn About Main Mistakes and How to Fix Them

-

Check if Your Resume is ATS-compliant

-

Get Your Analysis within 24 Hours or Less!
Get a free resume
review
Upload Resume