25 Recession-Proof Jobs - Which Jobs Can Withstand a Downturn?
A recession spells a lot of trouble for the economy. For employees, a recession can mean massive layoffs, frozen wages, and unemployment. Lucky are those who work in recession-proof jobs, because they have less tendency to hunker down and significantly reduce their spending. As talks of a looming recession circulate, what are recession-proof jobs that would be ideal to work in when the worst hits? Here are 25 of your best options.
1. Accountancy Jobs
No matter how the economy is doing, everyone still needs to file their tax returns. Accountants and auditors are consistently in demand during recessions, as individuals and organizations must continue to submit financial statements. Tax responsibilities don't disappear during recessions, after all.
Qualifying for Accountancy Jobs
Entry-level accounting jobs like bookkeeping only requires a high school diploma. However, if you want to earn more, you'll need a bachelor's degree and get licensed as a Certified Public Accountant.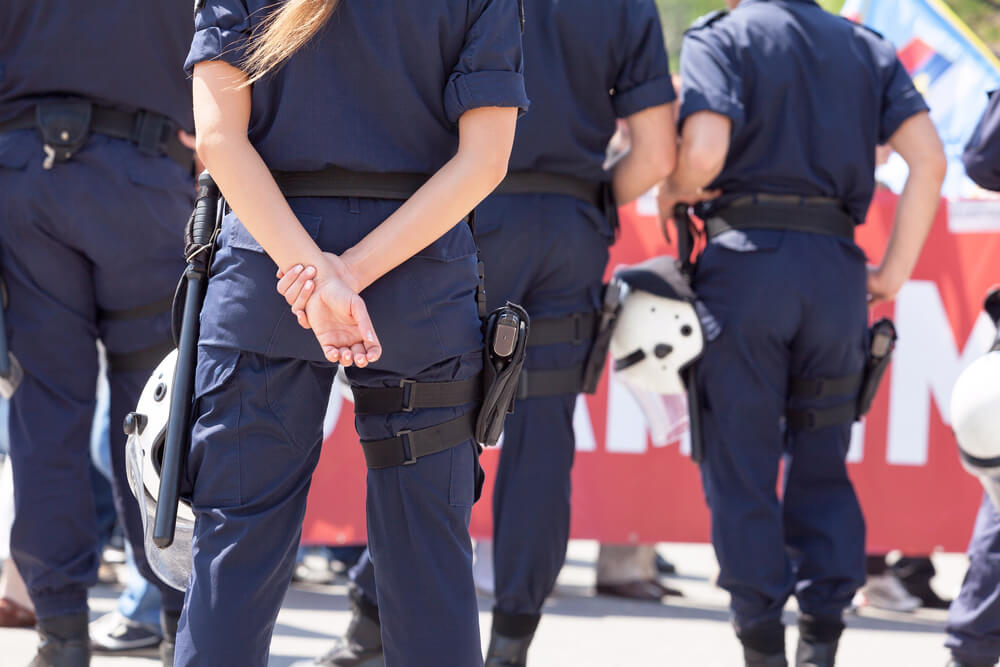 2. Law Enforcement Jobs
Law enforcement jobs are not only jobs that are recession-proof, they are especially necessary during trying times. History shows that crime rates tend to go up as the economy goes down. Law enforcers are absolutely required to keep the peace.
Qualifying for Law Enforcement Jobs
The requirements to become a police officer or law enforcer vary by region. Most of the time, all that's required is a high school diploma and academy training.
3. Federal Jobs
Federal and other government jobs have secure funding, so there's little worry for federal workers when it comes to recession. Aside from the job security, federal employees enjoy an enormous number of benefits including hefty pension and retirement packages, generous health insurance, numerous paid leaves, and more.
Qualifying for a Federal Job
Applying for a federal job usually consists three steps: submitting a resume. completing an assessment test, and providing additional documents such as SF-50s and/or DD 214.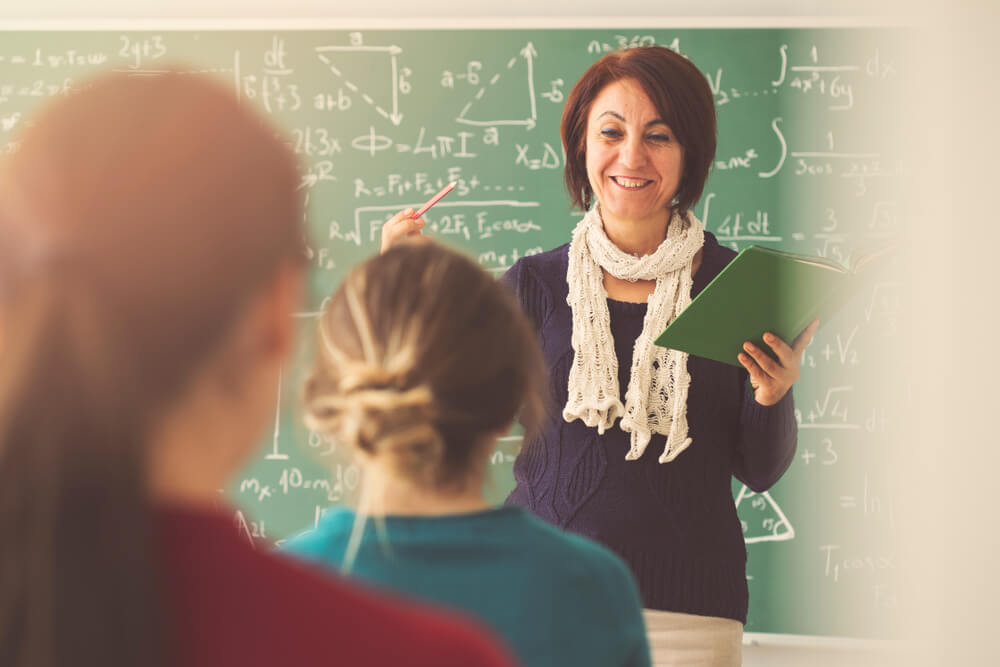 4. Educator Jobs
Schools stay open even during recessions, so as long as there are students looking to learn, educator jobs will always be in demand. Teachers, professors, researchers, sports coaches, school administrators, admin staff, and even school utility workers—all tend to have job security during downturns.
Qualifying for Educator Jobs
All teachers in the US are required to have a bachelor's degree, with some states requiring a master's degree and/or accreditation.All public-school teachers must have a license. Private school teachers are generally exempt from state-mandated licensing requirements, but a bachelor's degree is still usually required.
5. Public Utility Jobs
In the face of calamities and disasters, the job of public service workers is ever crucial. People who maintain electrical lines, water distribution, communication systems, sewage, and other utilities are essential to keep the rest of society functioning even as situations worsen. Without these workers, people won't have the services they rely on every day.
Qualifying for Public Utility Jobs
Becoming a public utility worker typically requires excellent mechanical skills and relevant degrees or licenses. Some jobs in the industry have additional academic and training requirements.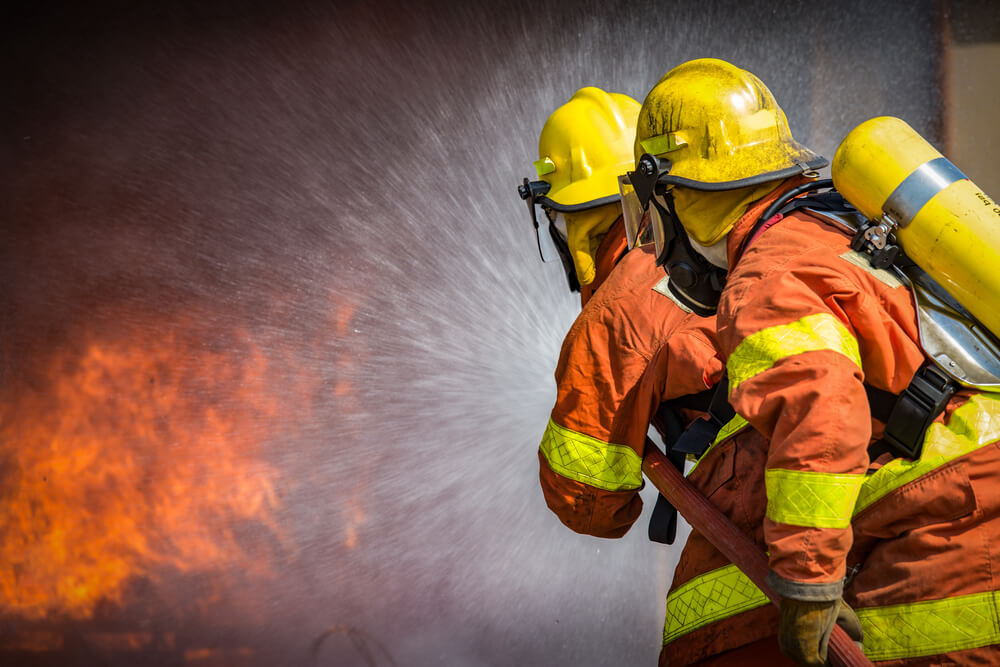 6. Firefighter Jobs
Like crime, incidents involving fire tend to increase during recession. With more people abandoning their homes, and buildings left vacant, there is greater risk of fire. That's why firefighting is practically a recession-proof job. Fire departments are funded by taxes and municipal funds, so firefighter jobs are basically secure.
Qualifying for Firefighter Jobs
In most states, aspiring firefighters must be between 28 and 35 years old, in good physical condition, and have a high school diploma and valid driver's license. Many firefighters obtain additional training in fire science and emergency medical services to advance their career.
7. Pharmacist Jobs
The need for medicine will always be there, and people who need prescription and over-the-counter drugs will prioritize them over other expenses. While the lack of money will cause people to decrease their purchase of non-essential drugs, the demand for medicines that treat stress, anxiety, and other issues caused by economic troubles will likely increase.
Qualifying for Pharmacist Jobs
Pharmacists must have a doctorate of pharmacy, which usually takes four years to complete. This is usually followed by an optional one- or two-year residency program. Aspirants will also need to pass multiple examinations and obtain a license.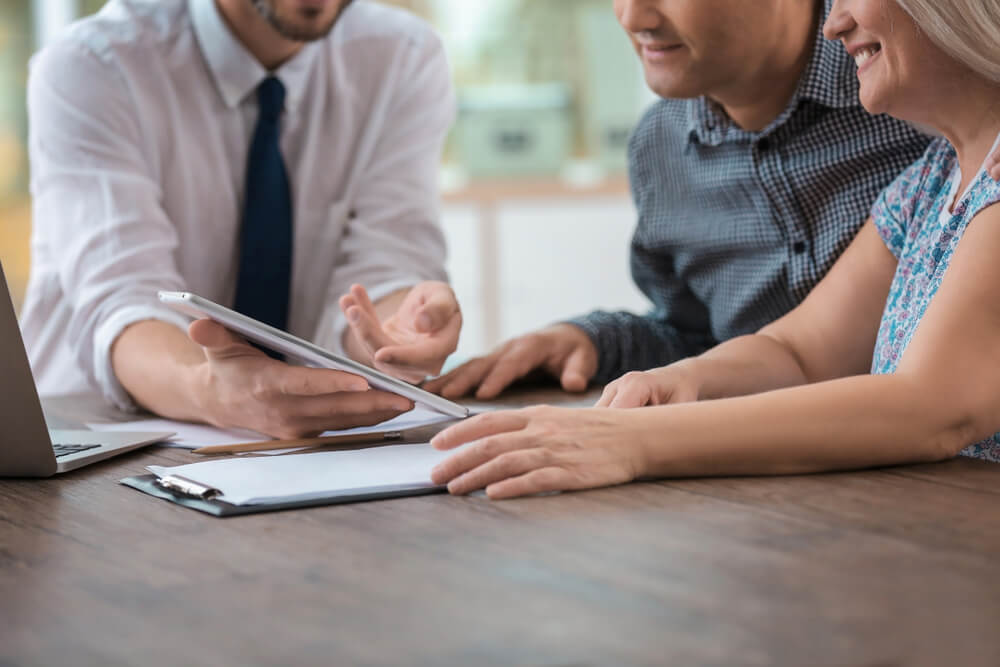 8. Insurance Jobs
With low to no job security, many people prioritize health and life insurance during recessions. Likewise, homeowners with mortgage have no choice to continue paying homeowners insurance if they want to keep their home. The same goes for car owners. This means that insurance agents and staff will still have plenty to do in times of economic hardship.
Qualifying for Insurance Jobs
Though many top-tier insurance positions require a college degree, some entry-level positions only need a high school diploma. For those who want to advance, any degree in Business, Mathematics, Marketing and Finance will come extremely handy.
9. Bankruptcy Lawyer Jobs
It shouldn't be difficult to see why bankruptcy lawyer jobs are largely unaffected by recession. On the contrary, the demand for them may increase, as bankruptcy filings are bound to rise. That spells abundant work not only for the lawyers themselves, but everyone who works at their firms.
Qualifying for Bankruptcy Lawyer Jobs
As a branch of law, the requirements for bankruptcy lawyers are very specific. Aside from a law degree, candidates must have at least five years of bankruptcy experience, with exposure to chapter 7 and 11 cases.
10. Debt Management Jobs
More people tend to go into debt during recessions, and many will find it difficult to pay the amount back. Those who find themselves in trouble with debt might be forced to procure debt management services to get them out of their hole. Debt management professionals help borrowers negotiate better interest rates and more manageable terms for their debt, and that's why debt management jobs will always be recession-proof.
Qualifying for Debt Management Jobs
While most debt management counselors have a bachelor's or master's degree, it's possible to become one with only a high school or graduate equivalency degree. Training and experience are the way to move along in this career.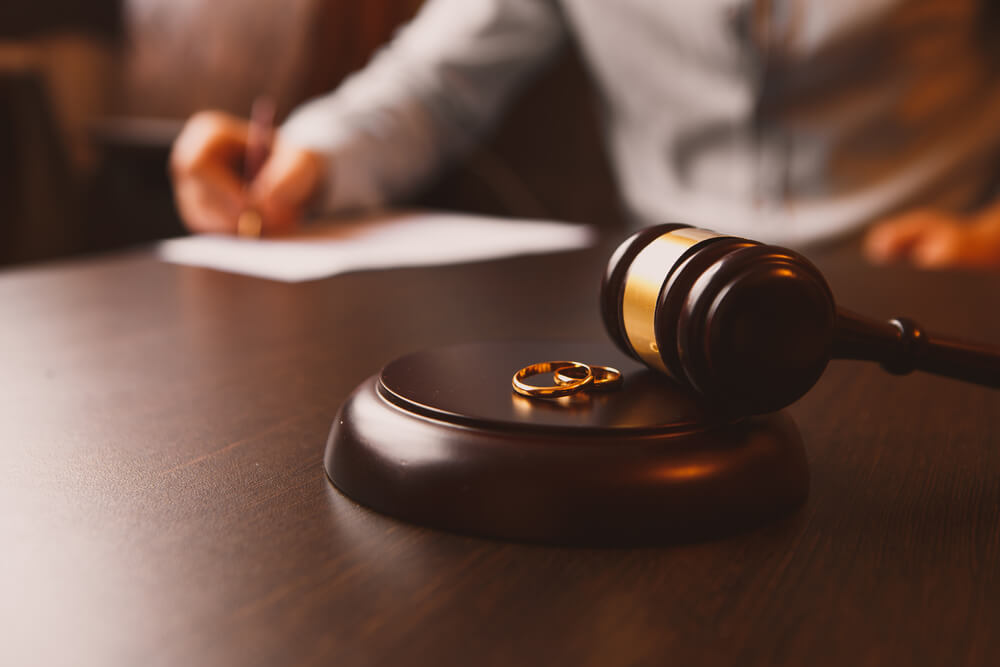 11. Divorce Lawyer Jobs
Unfortunately, not all families survive a recession. Lack of money is understandably one of the biggest sources of stress among couples, and serious financial disputes are bound to cause irreparable harm. Hardship may keep some couples together, but many others can't help but split apart amid debilitating financial pressure. That leaves no shortage of work for divorce lawyers, arbitrators, and mediators.
Qualifying for Divorce Lawyer Jobs
Divorce attorneys must be law school graduates. During law school, prospective divorce attorneys focus on courses related to divorce law, family law and ethics.
12. Car Mechanic Jobs
People will continue driving their cars during downturns. After all, you can't get to where you're going if you have car trouble. Cars need frequent maintenance, especially older ones. So automotive expenses are something that people will still spend on even if money is tight. With new car purchases likely to go down and more people keeping their old cars, mechanics are guaranteed plenty of work.
Qualifying for Car Mechanic Jobs
A Secondary School or SKM 2 certificate in automotive repair is a must for all car mechanics. Experience is a plus, especially for those who want to work on exotic or continental cars. Additional training and certifications can be acquired for those who want to specialize in special automotive areas.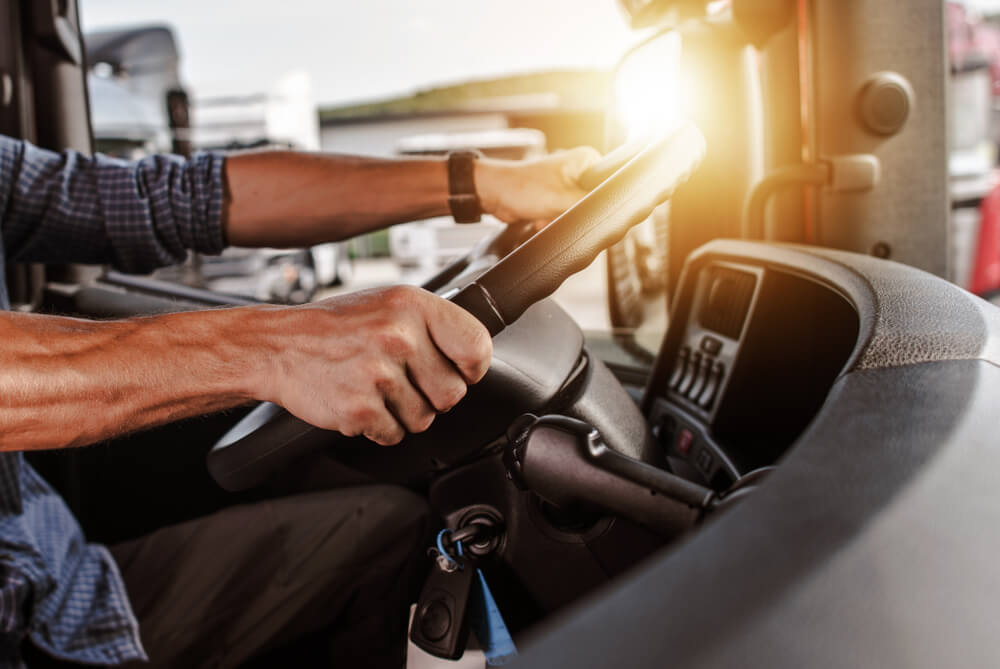 13. Driver Jobs
As if driver jobs weren't already in high demand, the growth in popularity of rideshare and food delivery apps, have only increased the need for drivers. Whether as employees or gig economy workers, driver jobs—such as truckers, couriers, taxi drivers, and more—will always stand firm. Between the 2007 recession and the 2020 global pandemic, drivers' jobs have largely remained secure.
Qualifying for Driver Jobs
A valid driver's license is an ultimate necessity in applying for driver jobs. A clean driving record, working knowledge of local roads and routes, plus keen knowledge of road safety rules and regulations, can help boost an applicant's chances of getting hired.
14. Public Transit Jobs
With less money to buy gas and pay for automotive repairs, more people will rely on public transportation in times of recession. Bus drivers, train conductors, ticketing staff, even maintenance teams—workers within the public transit system largely remain safe in their job even as the economy suffers.
Qualifying for Public Transit Jobs
A commercial driver's license, specialized training in the operation of transit passenger buses, and an air brake endorsement are basic requirements for public transit jobs. A safe driving record, along with training and certification for courses such as defensive driving, passenger assistance, and accident handling can be useful.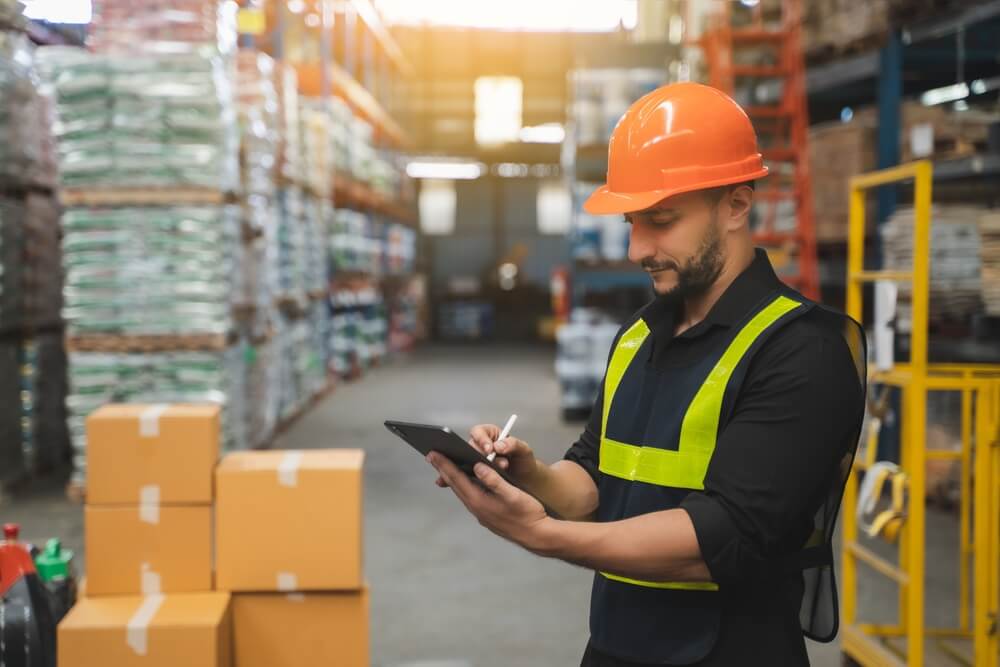 15. Logistics Job
Even in a failing economy, the need to transport goods from one point to another remains important, as will the demand for employees who can work at every level of the supply chain process, from packing, to storage, to delivery, and everything in between. Suffice to say, every industry and every individual in the world is dependent upon logistics and supply chain management, making these one of the best recession proof jobs on the market.
Qualifying for Logistics Jobs
A bachelor's degree is a basic requirement for many career-level logistics jobs—though some may only require associate's degrees or even certifications. Higher education and training usually help open up better positions.
16. Veterinarian Jobs
Although customers will be fewer, most veterinarians enjoy enough patronage to stay float during recessions. And with many jurisdictions and establishments requiring pets to be vaccinated and groomed, many vet clinics have no problem staying in business.
Qualifying for Veterinarian Jobs
Before they can practice, veterinarians must secure a Doctor of Veterinary Medicine degree from an accredited veterinary college, and obtain a state license.
17. Grocery Jobs
With people looking to save more, folks will opt to eat out less and prepare meals themselves. This means that business for groceries is practically guaranteed. Even during the COVID-19 pandemic, grocery stores big and small managed to weather the shutdowns intact, as grocery work and other recession proof sales jobs were considered essential.
Qualifying for Grocery Jobs
Grocery Jobs require little to no experience. Some jobs require basic education, while some require a bit of physical ability.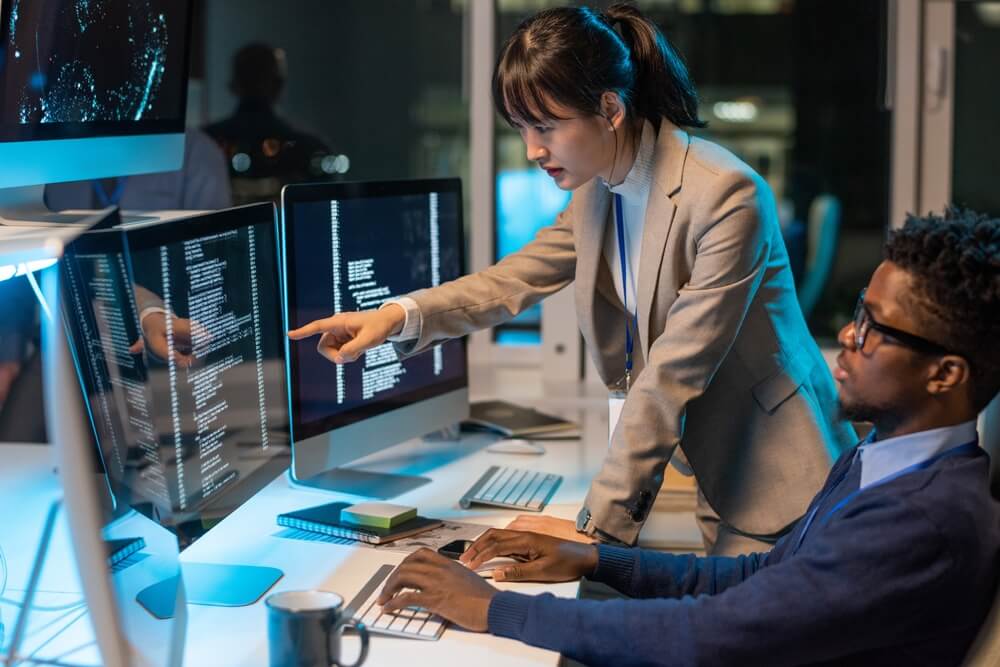 18. Data Security Jobs
Are tech jobs recession-proof? Unfortunately, not all. While many tech workers are at risk of getting laid off, those in charge of securing and protecting data can breathe a sigh of relief, as their recession-proof tech jobs are bound to be safe even during a budget crunch. Smart companies know that they are more vulnerable to hacking during desperate times and need to heighten their data security measures.
Qualifying for Data Security Jobs
The usual requirements for Data Security Jobs include a degree in a computer field, at least two years' experience in cyber security, and a background in the operation and maintenance of firewalls and different types of endpoint security.
19. Healthcare Jobs
Aside from providing one of the most vital services in society, healthcare workers actually see more work during a recession, as increased stress often leads to deteriorating health among the general population. Likewise, income is basically secure, thanks to multiple sources of income including Medicare, Medicaid, private insurance, and out-of-pocket payments.
Qualifying for Healthcare Jobs
Due to the broadness of the healthcare industry, qualifications can vary. For instance, it can take 10 years to become a practicing doctor, but a radiologic technologist can get certified in six months. Once you acquire the necessary training and licensing for your chosen healthcare profession, you shouldn't have much difficulty finding work.
20. Physical Therapist Jobs
Physical therapists may not diagnose or treat conditions like medical doctors do, but they can play an important role in helping patients overcome the conditions they suffer from. As generations get older, the need for physical therapists will continue to increase, regardless of how the economy is doing. People will still get injured after all, as such, the work of a physical therapist will always be in high demand.
Qualifying for Physical Therapist Jobs
Candidates must have bachelor's degree in a science-related field, followed by a Doctor of Physical Therapy (DPT) degree from a CAPTE-accredited physical therapist program. After that, you must take the National Physical Therapy Examination (NPTE) administered by the Federation of State Boards of Physical Therapy (FSBPT). A state licensure exam follows.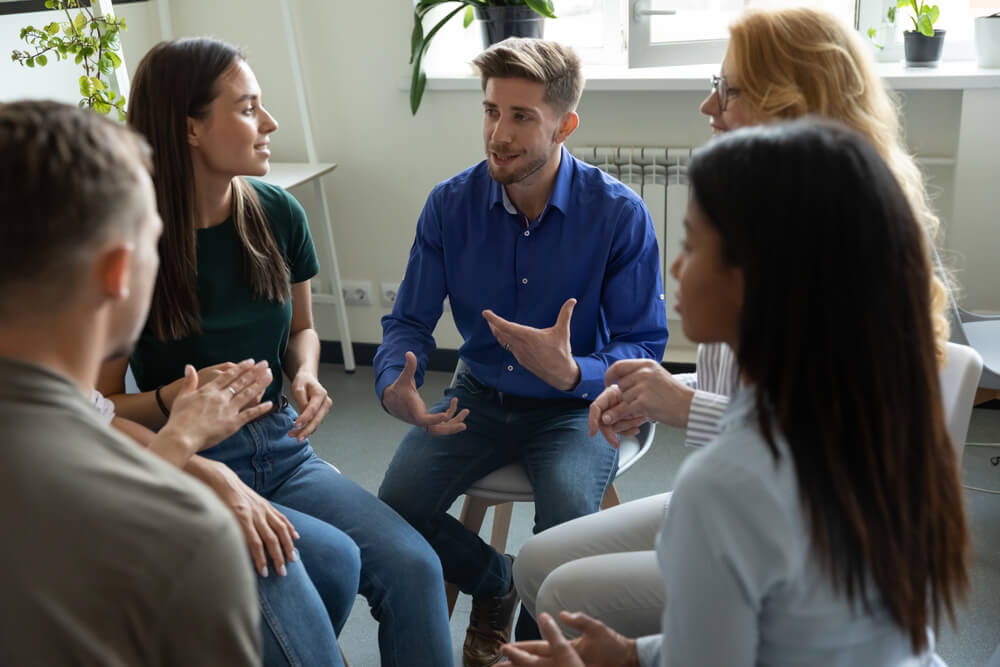 21. Mental Health Jobs
Mental health professionals are among the healthcare workers needed most during uncertain times. Psychologists, therapists, counselors—many mental health workers, especially those who give advice on core economic issues such as money, career, and divorce, note a sharp increase in business whenever there's an economic downturn.

Qualifying for Mental Health Jobs
Most Mental Health Jobs expect candidates to have a bachelor's degree in psychology, sociology, and related areas, with many positions requiring additional master's or doctorate degrees. Knowledge and understanding of medical care can be a huge plus for applicants.
22. Hospice Jobs
People will age and health will continue to decline, so as a result, professional providers of hospice care enjoy excellent job security even in a recession. Although it always seems to be bundled with traditional healthcare, hospice care is actually quite distinct. It's not just for the elderly, as it involves caring for people at an advanced stage of illness and near the end of their lives.
Qualifying for Hospice Jobs
Hospice job qualifications are different for every state, but candidates are typically required to complete an accredited nursing assistant training program. Many employers require a high school diploma and prior experience working in an assisted living facility or similar environment.
23. Child Care Jobs
When money becomes tight, home-bound parents may be compelled to return to the workforce, which means they could immediately need full-time care for their little ones. Even under a good economy, parents will send their children to day care centers, so it's safe to say that there's always a need for Child Care Jobs.
Qualifying for Child Care Jobs
Childcare Workers must have a Certificate III in Early Childhood Education and Care (CHC30121). A Working with Children Check is also required. Having First Aid training is a great way for candidates to stand out.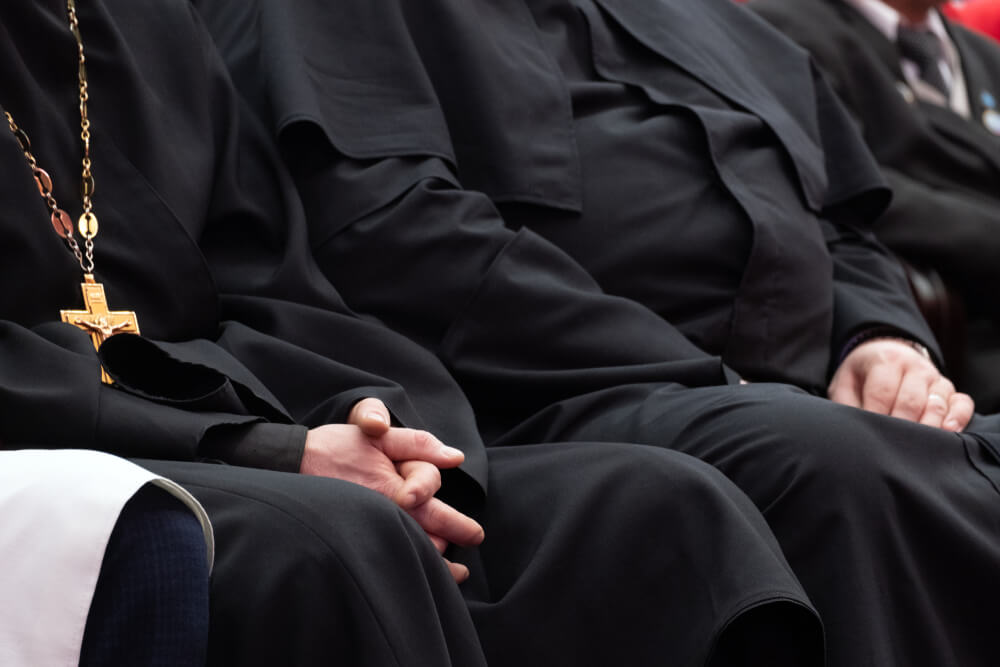 24. Clergy Jobs
With turbulent times causing people to fall into despair, the role of clergy becomes even more important. As hopelessness takes over, more people are drawn toward religion to try to find peace and meaning in their difficult situations. Clergymen "earn" from tithes and donations contributed by members of their church, while some receive funding from their churches.
Qualifying for Clergy Jobs
Those who want to become a pastor or priest typically need to have a master's degree in divinity or theology, along with several years practical experience, such as an internship at a local church or school chapel.
25. Funeral Service Jobs
There are only two things certain in life, as the saying goes. While accountants are in charge of handling one, funeral service workers take care of the former. Whether recession or pandemic, people will pass away, and although loved ones will opt for a less formal funeral, the need to hold a ceremony for the departed remains.
Qualifying for Funeral Service Jobs
Funeral service workers are usually required an associate's degree in funeral service or mortuary science. Other necessary qualifications include a 21-year-old minimum age limit, two years of formal education, supervised training, and state license.
What jobs are recession proof? Are IT jobs recession proof? Hopefully, this article answers these questions for you. If your qualifications don't fit in these careers, don't worry. There are plenty of other recession-proof jobs that you may be eligible for. Just keep an eye out for how the economy is doing and prepare yourself when things start to get worse.
-

Check Your Resume Branding

-

Learn About Main Mistakes and How to Fix Them

-

Check if Your Resume is ATS-compliant

-

Get Your Analysis within 24 Hours or Less!
Get a free resume
review
Upload Resume