What is Scrum and Why Is It So Effective?
When it comes to agile framework processes and complex knowledge work, Scrum is among the most popular approaches available to ensure a high success rate.
So what is Scrum and why is it preferred by a majority of development teams and project managers? In essence, Scrum is a simple framework that allows teams to collaborate and efficiently work on complex projects. When applied correctly, Scrum helps its users to establish a hypothesis of how something works, apply the hypothesis, reflect on their experience, and make adjustments accordingly.
The following are some key information on what is Scrum all about and what it takes to become a competitive Scrum master:
Scrum Principles
The empirical nature of Scrum is supported by six core principles that must be used in all Scrum projects. The application of these Scrum principles is non-negotiable as they strengthen the framework, ensuring the attainment of most, if not all, of the project goals.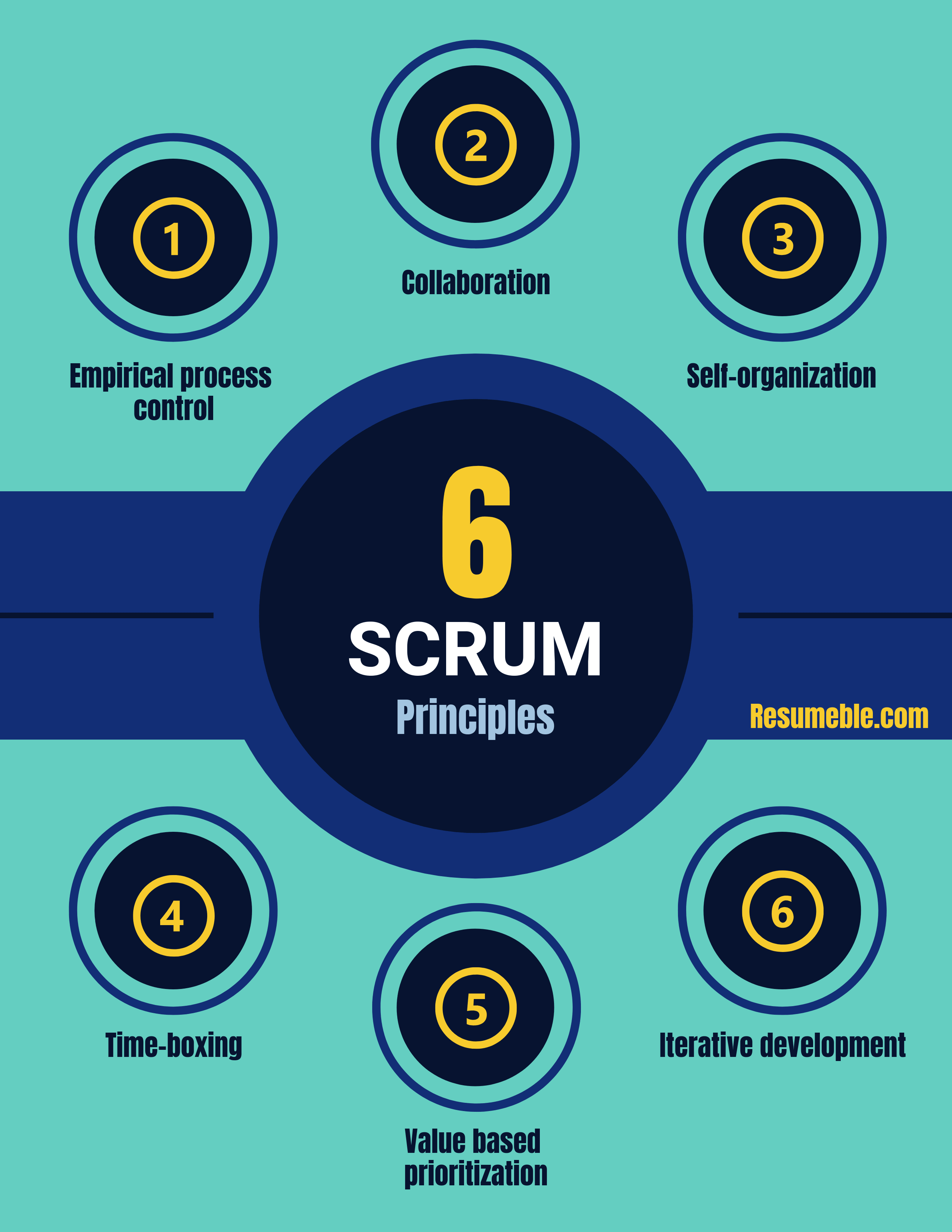 Empirical process control – this is based on the concepts of transparency, adaptation, and inspection as Scrum decisions are guided by experimentation and observation.
Collaboration – Scrum teams work and interact to deliver the greatest value.
Self-organization – this fosters a creative and innovative environment.
Time-boxing – this describes how time is regarded as a limiting factor in Scrum.
Value based prioritization – this focuses on the objective of Scrum to deliver maximum business value from start to finish.
Iterative development – this underscores how to build products to satisfy client needs and better manage changes as they come along.
Scrum Ceremonies
A Scrum ceremony is held to ensure regular communication and transparency among Scrum teams. Scrum ceremonies make sure that the three main players of the Scrum team (i.e. scrum master, development team, and product owner) are always on the same page. Scrum is implemented in short iterations of work also called "sprints" that go on for no more than two weeks. A sprint utilizes four scrum ceremonies:
Sprint Planning – this is when the team decides what they need to achieve in the upcoming sprint. This lasts for an hour or two.
Daily scrum – a short, stand-up meeting that usually lasts for about 15 minutes to confirm that everyone is in sync.
Sprint review – after the sprint is completed, the team gets together for a demo or showcase of their work. After the demonstration, members and stakeholders can provide valuable feedback.
Sprint retrospective – this last scum ceremony is when the team reviews their work, identifying areas for improvement to make the next sprint better.
Secret to Scrum's Success
There is an ongoing Scrum debate involving Scrum and other project management methodologies, but the fact—which makes Scrum so popular and successful—remains: Scrum is simple. It is straightforward and easy to implement. Since its formal inception in 1995, Scrum has steadily gained wide acceptance and thus, increased popularity. It has evolved into a mature framework of development that relies on continuous feedback and frequent iterations to deliver the desired end product. Other than efficient processes, Scrum also has a strong foundation built on open communication and smart motivation that enhances team performance.
So You Want to Be a Scrum Master?
Scrum masters are necessary for the proper implementation of Scrum. They serve as the facilitators of the scrum and also act as coaches to the team. Given the popularity of Scrum, it's no surprise that scrum master jobs are quite lucrative. Often hired as consultants, Scrum masters, as the name indicates, are the expert at Scrum. So if you hope to specialize in the Scrum framework, you'll need adequate training and certifications.
Common Scrum Master Interview Questions
When you've completed all the requirements to become a certified Scrum master, you can finally take your pick among available scrum master jobs. After submitting your resume and you get called in for a job interview, it would do you well to prepare for the following common scrum master interview questions:
How do you define Agile and how does it differ from Scrum?
Are you certified?
What does a Scrum master do?
How do you run a daily scrum meeting?
How long are your sprints?
What metrics do you use to measure a project's progress?
How do you deal with conflict in the team?
By familiarizing yourself with the questions above and coming up with answers based on your personal experience and professional opinion, you'll be more confident with every Scrum master job interview that comes your way.
Prepare for Success
Scrum's selling point may be its simplicity, but it can be difficult to master. So when it comes to polishing up your scrum master resume, leave it to our professional resume writers at Resumeble. Give us a call today and let us help you land that much coveted Scrum master job with a detailed yet concise resume that recruiters will notice.
-

Check Your Resume Branding

-

Learn About Main Mistakes and How to Fix Them

-

Check if Your Resume is ATS-compliant

-

Get Your Analysis within 24 Hours or Less!
Get a free resume
review
Upload Resume